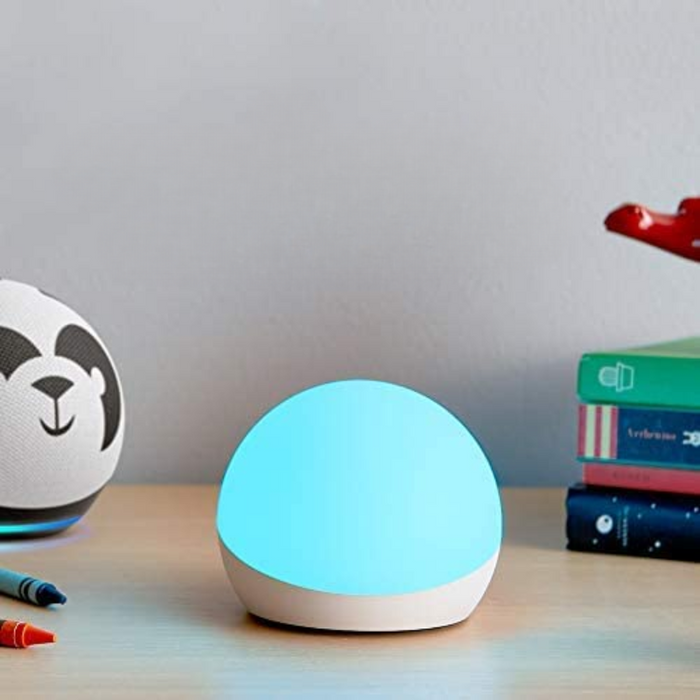 Smart Lamp For Kids
Visitors are browsing our store
Hurry! this special sale ends in

In Stock
Smart Lamp For Kids is the perfect accessory to gist your child. It is equipped with the latest technology and you don't have to worry about any accidents. You can connect it with any Alexa device very easily and control the brightness and color of the lamp. It is a very good way to teach your kids about color and give them the freedom to pick up their favorite.
About this Item:
A smart lamp for kids - Pair with any compatible Alexa device to control color and brightness with your voice.

Create lighting cues that help with counting down to dinnertime or setting a reading timer.

Give kids the freedom to add color and fun lighting while playing or listening to music.

As the colors of the rainbow change, kids get a visual reminder that can help morning and bedtime routines stay on track.

Give kids the freedom to add colorful lighting with  Night Owl lighting modes.
 Features:
Size: 3.2"H x 3.9"W 3.9"D
Weight: 0.54 lbs.
Connections: 1 USB power
Wireless: WIFI
Color: Blue
Light Type: 100 lumens