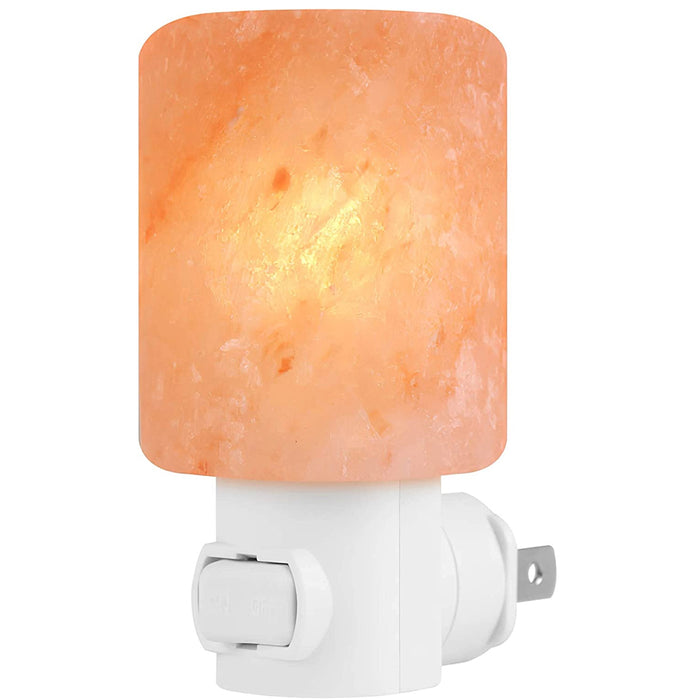 Natural Crystal Himalayan Salt Lamp | Plug in Night Light
Visitors are browsing our store
Hurry! this special sale ends in

In Stock
Save

$19.99 USD
Original price
$39.98 USD
Create a serene, relaxing ambiance at your home or office with Natural Crystal Himalayan Salt Lamp. The lamp has a built-in LED light and is made out of pure and genuine crystal salts from the Himalayan mountains. It also releases negative ions into the air to create an ionizing effect to purify the air.
FEATURES:
PURE HIMALAYAN SALT:

 

100% Authentic Himalayan Rock Salt lamp Night Light Natural Shaped imported from Pakistan, hand mined in the Himalayan mountains. Each salt lamp is a

 

piece of a natural rock formation

 

and is

 

unique in pattern, color, shape and weight. Salt rock provides you

 

Natural pink light for bedroom,

 

loaded with powerful minerals

 

and free from toxins, our Himalayan salt lamp is safe to use in the nursery and with kids.
HEALTH BENEFITS:

 

Natural Salt rock

 

Lights Emits negative ions

 

when heated by the bulb, Which improves breathing,

 

negate electro-smog,

 

reduces allergy and asthma symptoms, improve health ability,

 

increase the flow of oxygen to the brain,

 

sleep better & wake refreshed. Creates a welcoming ambience to relieve your stress. Natural Pink Salt lamps Provides you romantic Pink room Lights and warm atmosphere and make you feel peaceful.

 

It does have a profound effect on your health.
MULTIFUNCTIONAL:

 

The Himalayan crystal rock lamp with its beautiful amber night lights brings divine harmony to

 

bedroom decorations, Home decor, home Hallway, night lights for adults, stylish decoration lamps for bedrooms & best night lights for bedroom, Lamps for living room, kitchen lighting, night light for kids, office,coffee shop, book store, bar, or yoga space and so on.
You can use your lamp to create an amazing atmosphere anywhere you want. Give it a cozy and nice touch to those moments when you're doing yoga, meditation, reading, or in any indoor activity you do. Its design has a base of wood, which makes it durable and of better quality.