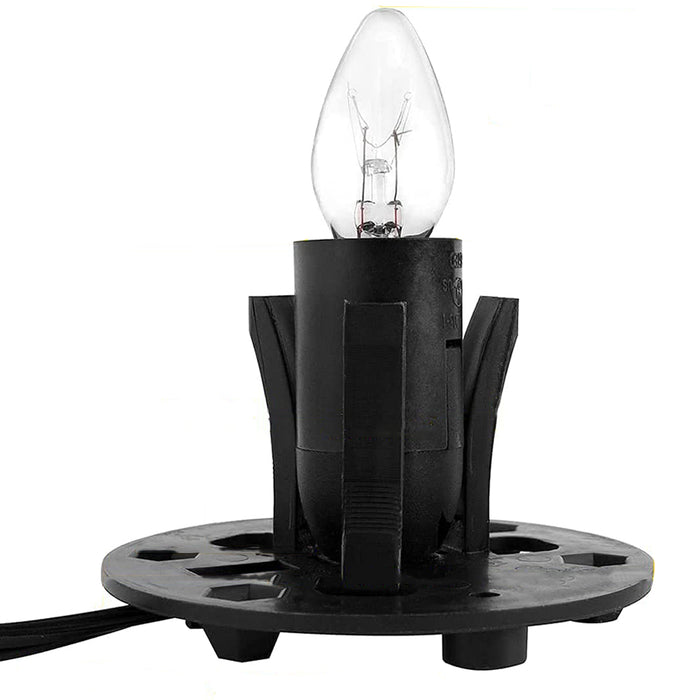 Enhance Your Salt Lamp with Himalayan Salt Lamp Cord Replacement
Visitors are browsing our store
Hurry! this special sale ends in

In Stock
Save

$19.99 USD
Original price
$39.98 USD
Create a serene and relaxing ambiance in your home or office with the Himalayan Salt Lamp Cord Replacement.

It features a built-in LED light that emits a soothing glow while releasing negative ions to purify the air.

With its safe and easy installation, dimmer switch control, and included bulbs, this cord is a perfect fit for various salt lamps.

Upgrade your salt lamp experience today with the Himalayan Salt Lamp Cord Replacement.
This is designed for salt lamps to hold any E12 Socket light bulbs, it is an incredible replacement cord for your Himalayan Salt Lamps. Get the one you like most.


FEATURES:

Safe to use: The cord is 100% new and tested, designed to be compatible with E12 Socket 110V-250V. It comes with a 6-pack of 8-watt replaceable Salt Lamp Bulbs specifically made for salt lamps.


Easy installation: The cord is extremely easy to install. It includes an attached clip for securing the unit in various materials like wood, ceramic, cardboard, and more.


Dimmer switch & cord control: The cord features a dimmer control on a 6 ft cord, allowing you to adjust the brightness according to your preference. It comes with six free 8W bulbs and a butterfly clip. The standard E12 socket ensures compatibility with different salt lamps.


Wide application: The cord can be used with salt lamps in various settings such as study rooms, bedrooms, living rooms, dining rooms, bars, hallways, cafes, shops, and balconies. The butterfly clip accommodates different hole diameters, making it versatile for different types of salt lamps.
SPECIFICATIONS:

Color: The cord is black in color.
Product Dimensions: The dimensions of the cord are 6.57"D x 4.69"W x 2.8"H.
Material: The cord is made of Himalayan rock salt and metal.
ORDER NOW