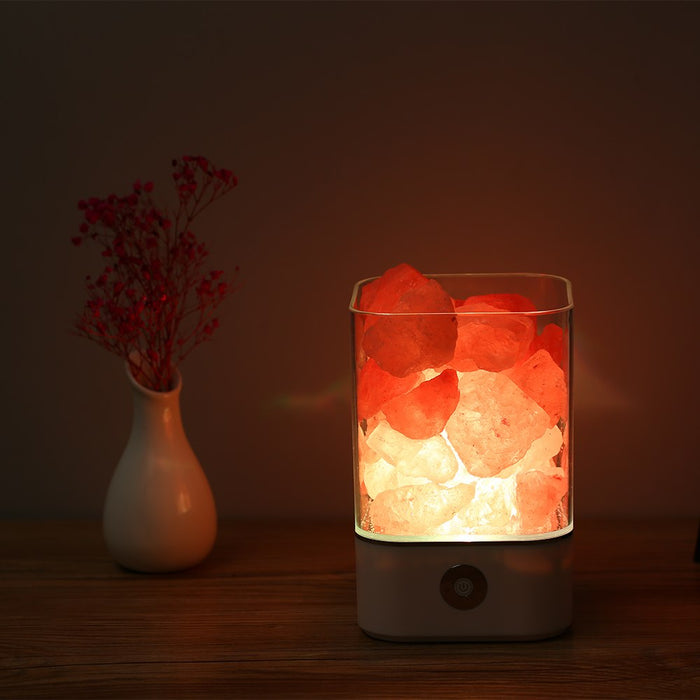 Himalayan Salt Desk Lamp & Air Purifier White
Visitors are browsing our store
Hurry! this special sale ends in

In Stock
This salt lamp uses authentic, hand-selected Himalayan salt rocks. The pink and orange case creates a peaceful warm glow hue for your night time and helps in reducing Electrometric radiations as well as airborne infections.
It is great for individuals suffering from asthma or any other form of allergy symptoms.
It is exactly what you need at the table of your living or bedroom to emit all the necessary ions needed to purify the air. It fragrances the surrounding making the atmosphere calm, sensitive and acts as a good dispenser against odors. 
Features:
Air Purifier - Contains more than 80 kinds of human cells needed minerals and trace elements, can release negative ions in a stable way, adsorption of air dust and particles and improves air quality.


Hygroscopic - which means that they attract moisture, humidity and airborne water molecules. It is also a natural property of sodium chloride.


Authentic - Professionally hand mined from Natural Himalayan salt crystals. LED life can reach 50000 hours, eliminates the trouble of constantly changing bulbs.


Better Sleep Quality - The special salt lamp will decorate your room well and relieve your stress at the same time.


Size:
Weight - 780g
Height - 14.1 cm
Length - 9.4 cm